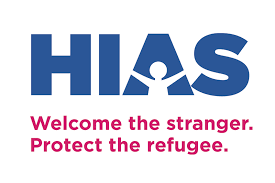 Updated at: 2022/02/03
HIAS provides the following services: 
Legal assistance and representation to asylum seekers during asylum process (first and second) and family reunification
Assistance to asylum seekers and refugees in order to gain access to rights and services (eg allowances, family reunification of recognized refugees, etc.)
HIAS is also in a position to undertake a limited number of cases before the courts (administrative, criminal, civil).
Open-door policy, so people can also visit us - Visiting Hours : Mon - Fri from 09:00AM to 05:00PM
Additional Information
Access to service and referral procedure info
Interested parties can call at the following numbers for an appointment in order to access HIAS services. 
Farsi: +30 6944134160
French: +30 6942248387
Arabic/ English: +30 6944134335
 HIAS accepts referrals at: greece@hias.org
Opening Hours
Monday open from 09:00 AM to 05:00 PM
Tuesday open from 09:00 AM to 05:00 PM
Wednesday open from 09:00 AM to 05:00 PM
Thursday open from 09:00 AM to 05:00 PM
Friday open from 09:00 AM to 05:00 PM
Contact Information
email: greece@hias.org
facebook_messenger: https://www.facebook.com/HIASGreece
website: https://www.hias.org/hias-greece
whatsapp: 306944134335
Address
Samothrákis 3-5, Lesbos 811 00, Greece
39.1057167000000000
26.5597152000000000
Address in local language
Σαμοθράκης 3-5
Click here to see the address in GoogleMaps.