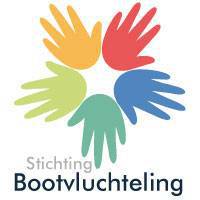 Updated at: 2022/10/28
BRF provides urgent medical care from our clinic inside RIC Mavrovouni Lesvos, 7 days a week from 17:00 – 00:00, and in the weekends from 10:00 – 00:00. 
Primary and emergency health care:
The doctors focus on treating new pains, wounds, and acute illnesses
There is also a psychologist present during these hours.
They are not able to treat chronic or long-term illnesses and cannot provide long-term medication (this you can find in the Central Traige in RIC Mavrovouni, next to BRF)
Please note: BRF doctors do not perform the vulnerability assessment.
BRF organizes First Aid Training. Just come to the clinic to express your interest
Psychological and psychosocial support
BRF organizes open group sessions to join:
Stress Relief Groups: in this group we show you tools and exercises that you can use yourself when you feel very stressed. For example: stretching, breathing, relaxation techniques. This service is offered for women at the Starfish/openspace every Monday afternoon - Farsi/English (women): 18:00-18:45 - French/English (women): 19:15-20:00
There is a PSS volunteer present at our clinic shifts every day from 5pm until 9pm providing psychological intervention/PFA in acute cases. After that they on-call for any necessary cases. 
Individual follow-ups during the day: consultations for patients with (mild) mental health problems who are seen by our medical team during the emergency shift, exploratory sessions with possible referrals. 
Stay OK: group sessions for single men aimed at prevention of substance abuse. Places available only after invitation for safety. 
At BRF clinic:
Tuesday 14.00 - 15.00 - Farsi & English
Thursday 14.00 - 15.00 - Farsi & English
At OpenSpace (free entrance)
Note, this location in in Mytilene town: Starfish foundation: Vournazon 25.
Monday 16:30 - 17:15 Farsi men - English group
Monday 18.00 - 18.45 Farsi women - English group
Monday 19:15 - 20:00 French women - English group
Additional Information
You do not need an appointment.
A private appointment with a psychologist is only made after you have come to the general medical opening hours first.
Location
Lesvos
Address
Lesvos
RIC area
Opening Hours
Monday open from 17:00 to 00:00
Tuesday open from 17:00 to 00:00
Wednesday open from 17:00 to 00:00
Thursday open from 17:00 to 00:00
Friday open from 17:00 to 00:00
Saturday open from 10:00 to 00:00
Sunday open from 10:00 to 00:00
Contact Information
facebook_messenger: https://www.facebook.com/stichtingbootvluchteling/
website: www.bootvluchteling.com
Address
Lesvos, Lesvos
39.13573003619761
26.539342716467644
Click here to see the address in GoogleMaps.