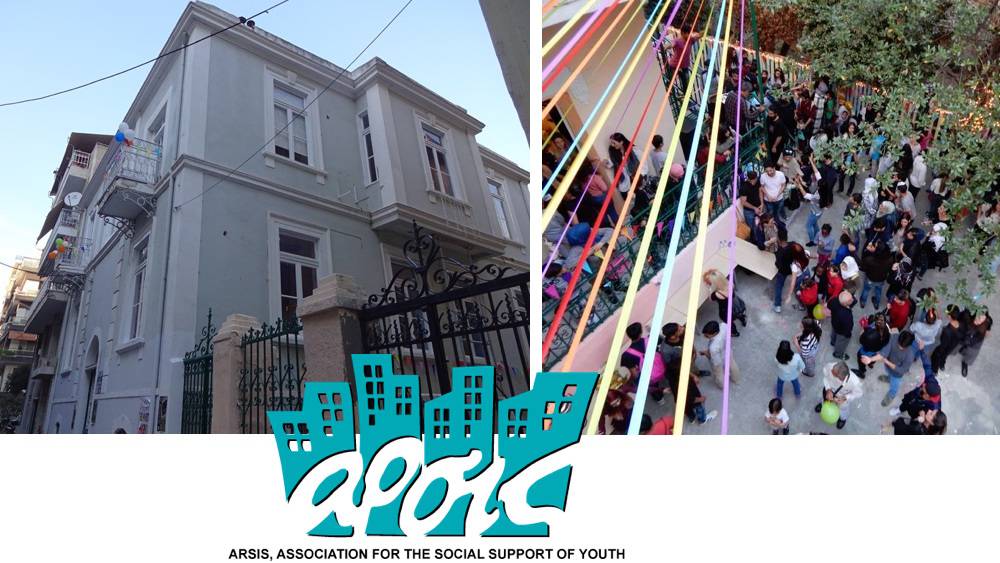 Updated at: 2021/10/21
The Youth Support Center offers:
Help enrolling children in schools
Support classes for students going to Greek schools (primary and secondary school)
Sports activities, including the ARSIS football club
Psycho-social support
Legal support
Job counseling for parents and minors old enough to work
Social and educational services for children and families who are homeless and living on the streets
Washing and drying clothes
Material support (school supplies, food, clothes, furniture, electric machines, toys, kitchen items, hygienic items, etc.)
Internet access
Recreational and educational activities for children, youth and their families
Activities may change. Currently, they include:
Educational activities for adults (from 10:00 a.m. to 2:30 p.m.):
Language lessons (Greek, English, and German)
"Welcome to Europe" seminars
Personal development and career guidance
Computer lessons
Activities for children (from 2:30 to 8:00 p.m.):
Language lessons of all levels for children, teens and adults (Greek, English, and Turkish)
Kindergarten
Math classes
Simple science workshops for children (physics and chemistry)
Lego robotics workshops
Board games and chess lessons
Movies, cinema and theater workshops
Cooking workshops
Art, collage, and animation workshops
Puppetry workshops
Music, guitar lessons, and choir
Computer lessons
Seminars in human rights education
Additional Information
You do not need an appointment for ARSIS services.
Visit the Youth Support Center to register for classes and activities.
Contact ARSIS for the current program and schedule.
The team also works outside of the Youth Support Center. They provide the services listed above to children and their families around the city of Thessaloniki.
Call for more information.
Location
Thessaloniki
Address
Spartis 9
Address in Local Language
Σπάρτης 9
Opening Hours
Monday open from 09:30 to 20:30
Tuesday open from 09:30 to 20:30
Wednesday open from 09:30 to 20:30
Thursday open from 09:30 to 20:30
Friday open from 09:30 to 20:30
Contact Information
email: kyn@arsis.gr
facebook_messenger: https://www.facebook.com/arsis.gr/
website: http://arsis.gr/en/home/
Address
Spartis 9, Thessaloniki
40.6205072047802300
22.9549919711087700
Address in local language
Σπάρτης 9
Click here to see the address in GoogleMaps.