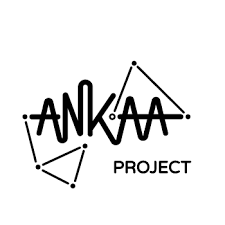 Updated at: 2022/07/21
ANKAA works one-on-one to help you develop your skills and find employment opportunities.
Classes include:
Greek language classes
English language classes
Computer classes (from basic skills for beginners to intermediate software training)
Media classes (photography, filmmaking)
Basic and intermediate tailoring and sewing classes
Cooking classes through our partner Saffron Kitchen Project 
Bike Repair classes
Urban beekeeping classes
Urban Gardening
Information about classes is on ANKAA Project's website and Facebook (in English).
Lunch is served for all participants daily between 1:30 - 3:30 p.m. by our partner Saffron Kitchen Project.
Additional Information
Everyone (age 16 and older) is welcome.
Due to Covid-19, classes and number of students are limited.
Accessibility
The entrance to this location has a ramp No
This location has an elevator No
This location has female staff Yes
This location has separate bathrooms for men and women Yes
All Services Listed Are Free of Charge Yes
This service is closed on public holidays Yes
Location
Athens
Address
Ithakis 29, 11257 Athens
Opening Hours
Monday open from 10:00 to 17:00
Tuesday open from 10:00 to 17:00
Wednesday open from 10:00 to 17:00
Thursday open from 10:00 to 17:00
Friday open from 10:00 to 17:00
Contact Information
email: info@ankaaproject.org
facebook_messenger: https://www.facebook.com/ANKAAPROJECT/
phone: 306951192126
website: https://www.ankaaproject.org
whatsapp: 306951192126
Address
Dimaraki 29, Athens
37.9978382000000000
23.7336560000000000
Address in local language
Ιθάκης 29
Click here to see the address in GoogleMaps.