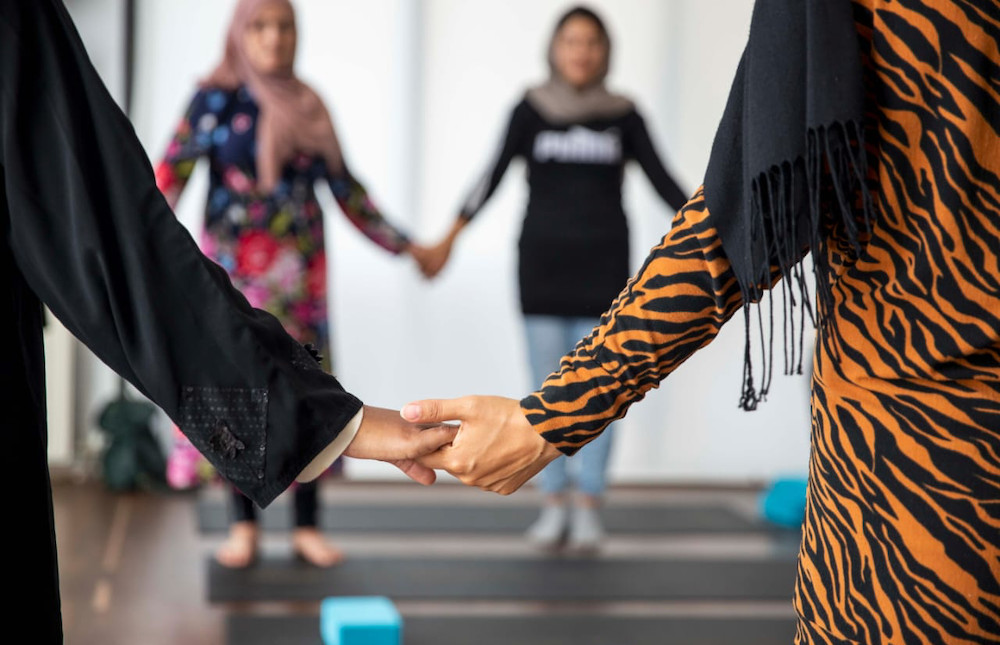 Updated at: 2021/02/08
The We Are One Center is a safe space for women and their babies (ages 0 to 2 years):
Space to relax and meet other women
"We Are One" program (a mindfulness program using breath work, dance, pilates, yoga, therapeutic play, laughter, etc. to help you reconnect with your body and with others)
English classes
Computer classes (at the AFE /Glocal Roots computer lab across the street)
Sewing
Group activities
Tea and healthy food
Playspace for children
Quiet space for prayer, sleep and reflection
WiFi
Additional Information
When you register at the We Are One Center you will receive a member card:
Bring your police papers or ausweis when you go to register
You will need to sign a liability form (it declares that you will take care of yourself and your children while you are at the center)
For more information, visit the We Are One Center or send a message on Facebook or Instagram.
Location
Samos
Opening Hours
Monday open from 10:00 to 17:00
Tuesday open from 10:00 to 17:00
Wednesday open from 10:00 to 17:00
Thursday open from 10:00 to 17:00
Friday open from 10:00 to 17:00
Contact Information
email: greece@glocalroots.ch
facebook_messenger: https://www.facebook.com/weareonesamos/
website: https://glocalroots.ch
Address
Samos
37.7577520000000000
26.9732880000000000
Click here to see the address in GoogleMaps.