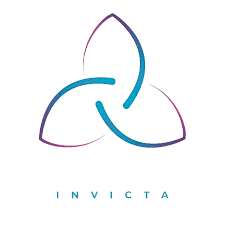 Updated at: 2022/02/14
EMPOWERING UNTAPPED POTENTIAL
Invicta is an award-winning tech social impact startup that helps skilled refugees find sustainable employment in their field of expertise
Invicta is a career development platform offering free opportunities in sustainable employment and skills development for refugees, asylum seekers and internally displaced people. We provide a unique and inclusive platform for economic development and digital empowerment.
Features:
Volunteership
Online Courses
Soft Skills Training
Careers Counseling
Recruitment Platform
Professional Webinars
Certified language tests
24-hour Customer Support
Internships/Apprenticeships
Skills Management Platform
Virtual community for cross-cultural communication
Employment types:
Fixed Term Contract
Short Term Contract (monthly or weekly basis, depending on project)
Task or Service (one time only)
Internships
Apprenticeships
Invicta is fully remote; you can access our platform anytime via a mobile phone or computer.
All genders, nationalities and age groups welcome.
Please fill out this form to register (available in English and Arabic): https://bit.ly/33paUXW
Contact us on our website for more information: https://invictaorg.herokuapp.com/ 
Address
Remote
Contact Information
email: invictaorg.info@gmail.com
facebook_messenger: https://www.facebook.com/invictaorg/
instagram: https://www.instagram.com/invictaorg/
website: https://invictaorg.herokuapp.com/
Address
Remote
null
null
Click here to see the address in GoogleMaps.