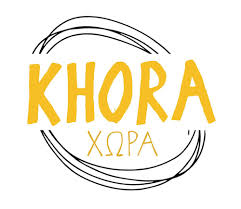 Updated at: 2022/06/21
Khora Social Kitchen is a social kitchen that provides hot food every weekday. 
After many months of building, rebuilding, and scratching our heads, the new Khora kitchen is up and running. We produce hundreds of meals per day for those in need.
This community kitchen and café space cooks hot nutritious food 5 days a week, as well as offering a safe and friendly place to sit with friends, tea and wifi, and a space for cultural events.
How to collect food
Just show up with a smile.
Monday, Wednesday, and Friday 13:00-15:00 and Thursday 19:00-21:00 (and double check our facebook for any changes in opening hours).
Languages spoken: Greek, English, French, Farsi/Dari, Arabic, Urdu, Turkish (Languages vary depending on volunteers)
This service is closed on public holidays: NO
Is an appointment required? NO
This location has female staff: YES
All Services Listed Are Free of Charge: YES
Address: Kastalias 13, Athens 113 63
Opening Hours
Monday open from 01:00 PM to 03:00 PM
Wednesday open from 01:00 PM to 03:00 PM
Thursday open from 07:00 PM to 09:00 PM
Friday open from 01:00 PM to 03:00 PM
Contact Information
Address
Kastalias 13, Athina, Greece
38.0015803
23.7426567
Address in local language
Κασταλιάς 13
Click here to see the address in GoogleMaps.