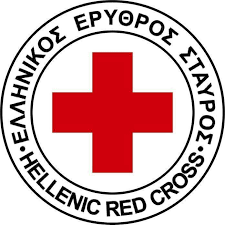 Updated at: 2022/05/17
HRC EHS of Athens- Attica is a primary health care center, providing services to migrants, refugees, unaccompanied minors and to the local vulnerable population. All services provided are free of charge and include Medical First Aid, Mental Health First Aid, Child Health, Infants and Toddlers' Development Monitoring, Maternity Care, Gynecological Health, Pregnancy Monitoring, Oral and Dental care, Mediation and fascilitation of access to the Public Primary Health Care Centers, Interpretation services in Arabic & Farsi/Dari, health and hygiene promotion sessions & activities in the community.
In addition, vaccination against Covid-19 is provided, upon request, along with information and guidance for getting PAMKA- temporary AMKA for undocumented foreigners.
For appointment please call 2106910143 - Greek/English/Farsi/Dari/Arabic/French
Languages spoken: Greek, English, French, Farsi/Dari, Arabic
Address: Athanasaki 1, Ampelokipi - Marshal building 1st flour, next to Hospital Erythros Stavros
Accessibility & Additional Information
This service is closed on public holidays: YES
Is an appointment required? YES - Please call
The entrance to this location has a ramp: YES
This location has an elevator: YES
This location has female staff: YES
This location has separate bathrooms for men and women: YES
All Services Listed Are Free of Charge: YES
Opening Hours
Monday open from 08:00 AM to 02:00 PM
Tuesday open from 08:00 AM to 02:00 PM
Wednesday open from 08:00 AM to 02:00 PM
Thursday open from 08:00 AM to 02:00 PM
Friday open from 08:00 AM to 02:00 PM
Contact Information
email: eysath@redcross.gr
phone: 302106910143
Address
Athanasaki 1, Athens, Greece
37.9918845000000000
23.7680346000000000
Address in local language
Aθανασάκη 1 και Ερυθρού Σταυρού, Αμπελόκηποι
Click here to see the address in GoogleMaps.