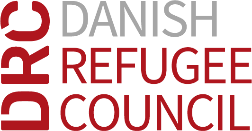 Updated at: 2022/09/29
The DRC Help Line Service provides timely and accurate information to those who seek support, in a safe and transparent way. 
DRC's Greece Help Line receives and processes queries and requests for information through digital means (Telegram, WhatsApp) and direct phone calls. 
Apart from the provision of information about access to rights and services, the DRC Help Line team is able to provide individual protection support, including case management and referrals, upon availability and assessment of each request.  
The Helpline was created to support those fleeing Ukraine to find accurate and validated information about their rights and access to available services. In addition, individual support can be provided, upon assessment, by protection specialized staff including essential items, medication, transportation, provision of accompaniment and interpretation in public services. 
If you have any inquiry or request, you can reach us via:
Phone: Monday to Friday, between 09:30-16:30, through the following numbers: 
For English and Greek speakers: 6948166386 
For Ukrainian and Russian speakers: 6952220148 & 6945059151 
Messages: 24/7 on our Telegram channels: DRC Greece Helpline EN, DRC Greece Helpline UA, DRC Greece Helpline EU
Additional Information
This service is closed on public holidays: YES
All services listed here are free of charge: YES
Opening Hours
Monday open from 09:30 to 16:30
Tuesday open from 09:30 to 16:30
Wednesday open from 09:30 to 16:30
Thursday open from 09:30 to 16:30
Friday open from 09:30 to 16:30
Contact Information
email: helplinegreece@drc.ngo
Click here to see the address in GoogleMaps.